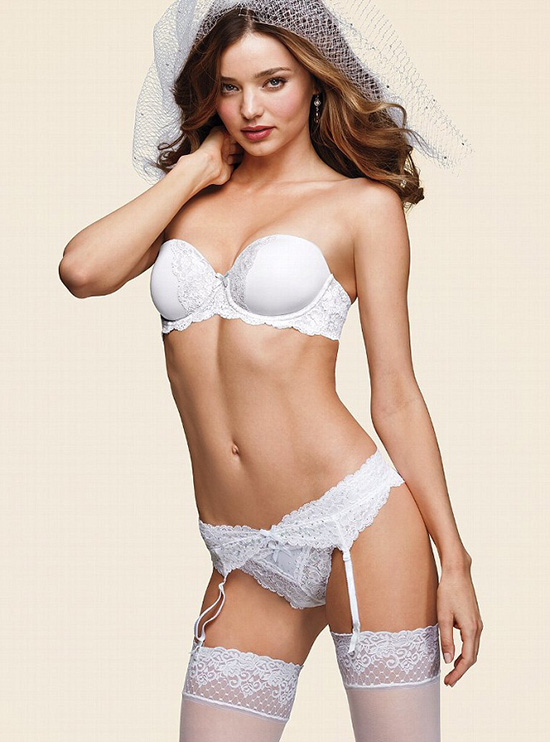 In the spirit of Valentine's Day and since I have a lingerie shower next weekend, the latest Bridal collection from Victoria's Secret is what's currently trending this Thursday! If you're gearing up for that big day (mine is about a month away!), this is where I would look for honeymoon night inspiration. It's sexy and flirty lingerie with ruffles, lace, and everything you need to feel absolutely gorgeous! And with Miranda Kerr modeling the collection, it also gives brides-to-be that extra motivation to hit the gym. 
I love the silk pajama short and camisole set and, even though it's the least sexiest of the group, I totally love the blue stripe pajama set! I'm a total sucker for comfort and practicality. For the honeymoon night, I think I'd choose the sweet mint blue lacie bustle back slip. 
Victoria's Secret certainly knows how to market their lingerie! Do you love the collection? Let me know in the comments below!