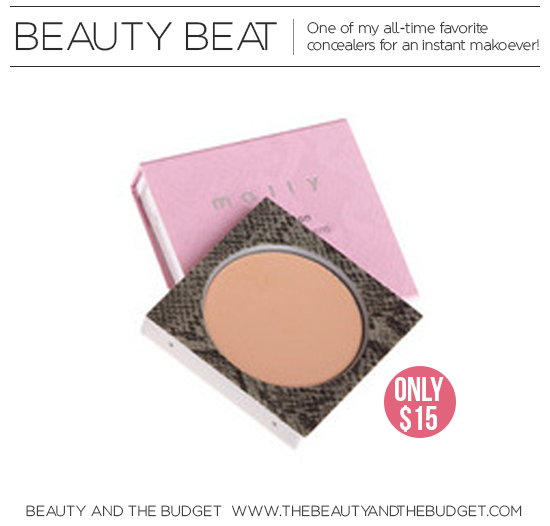 Mally Beauty's cancellation concealer is tough to beat. I've tried dozens of concealers and this one is definitely my all-time favorite. 
With its superior coverage, you can kiss those bags goodbye! Plus, this product is long lasting in every sense of the phrase. One use lasts all day, and a container will last you at least seven to eight months. (I'm still using mine and I ordered it in January!) They offer a setting powder along with it, but ultimately you can skip out on that. Swap it for a translucent powder you already have at home to save yourself a few bucks. 
Buy the Mally Beauty Concealer here.