After Hurricane Isaac put a little stumbling block in the way of my vacation to Italy (no worries now, though, we will be almost there by the time this post goes live), I thought it might be nice to shed some light on how you can look fashionable in rainy weather. Not that I'm encouraging anyone to weather out a hurricane in the most fashion-forward attire--in which case you should be inside playing board games with your family until the power comes back on. However, there's nothing wrong with enduring a stormy day in the prettiest of umbrellas, rainboots, and rain coats. After all, I'm pretty sure those outer bands of Isaac will be bringing on the rain over the next few days.
Shop below for the loveliest rainy day weather pieces!
$50.00, marked down from $170 at Topshop
Lightning Camera Action Earrings
$15.99 at ModCloth
Dizzy FLAT RAIN BOOT BOOTIE W BOW
$24.99 at Loehmann's
$59.99, marked down from $69 at American Eagle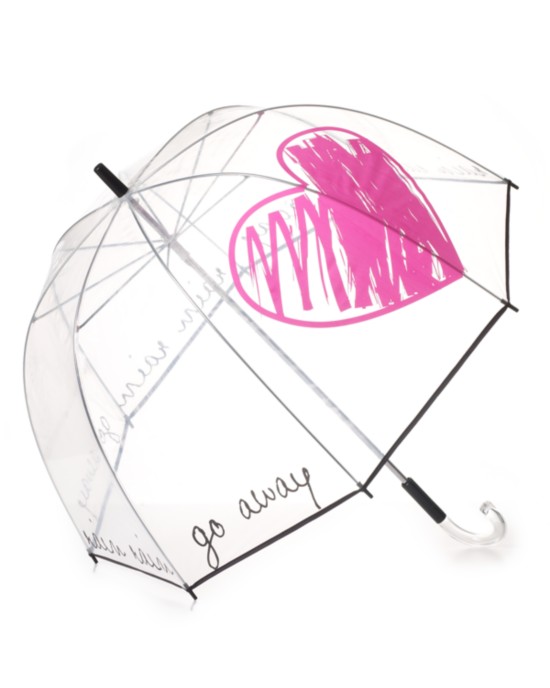 Felix Rey Rain Rain Go Away Umbrella
$65.00 at Bloomingdale's
*Note: Okay, I know this is expensive for an umbrella, but I can attest that these little bubble-style umbrellas will keep you extremely dry in rainy weather! I actually have one just like this that I got from a discarded window prop from a clothing store, except it doesn't have any writing or designs on it. Anyway, I won't go anywhere without it when it's raining because it keeps the top half of your body completely dry, and it won't ruin a good hair day. Then, all you have to worry about is not stepping in a huge water puddle.