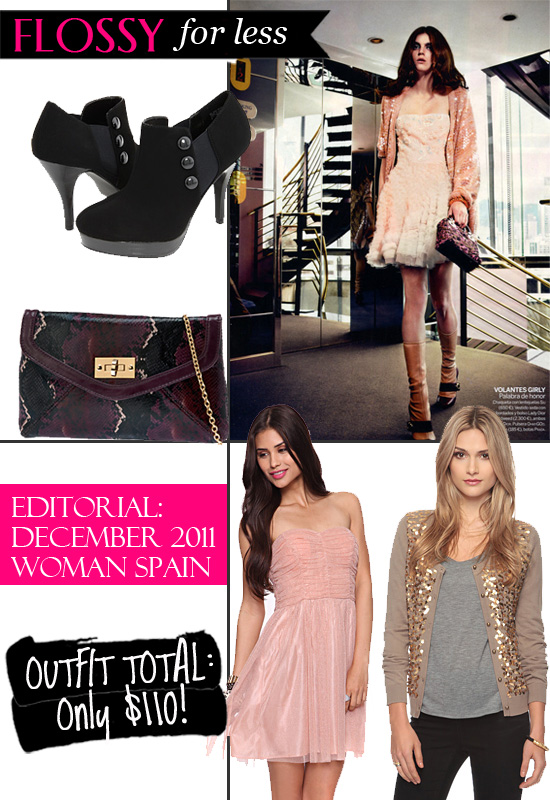 When it comes to holiday attire, there is nothing like being a head-turning showstopper. This year, amp up your regular holiday style by taking inspiration from one of my favorite mediums--fashion magazine editorials. Sure they're lavish, expensive, and excessive, but you don't have copy these editorials per se. Instead, use them as fashion guides. Take each exaggerated trend (like a giant fur jacket you'd never wear anywhere) as a cue for what's popular right now and let it inspire your ensemble (with say, a much more toned down faux fur vest).
Rest assured, Beauty and the Budget is here to help. By snagging various editorial obsessions of mine, I've recreated these lovely yet excessive fashion editorials and toned them down for a more practical beauty, such as yourself. You'll enjoy these complete party looks, all under $100, and then maybe you can actually afford to sip on some Dom Perignon as you ring in the New Year--just kidding!
Shop the pieces and view the looks below.
<iframe width="550" height="244" frameborder="0" scrolling="no" src="http://widget.shopstyle.com/widget?pid=uid3796-748714-92&look=4293722&width=4&height=1&layouttype=0&border=0&footer=0"></iframe>