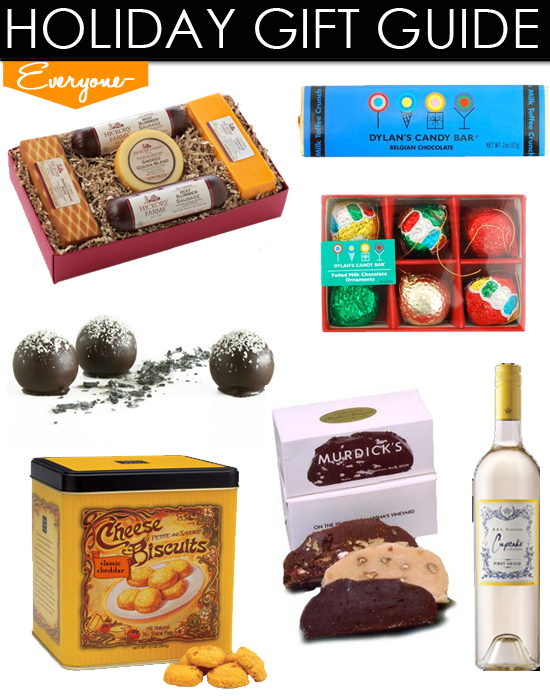 You've widdled down your shopping list, and now you only have just a few people left. Unfortunately, the last people on your list are tricky to buy for. This year, why not get a gift everyone will love? Food! (If you live in the south, this is a definite winner.)
Don't think of me as a redneck, but I love Summer Sausage from Hickory Farms. (If you're feeling generous, feel free to send some to me!) It's the perfect stocking stuffer for Dad or your Uncle, but don't forget that even ladies like me enjoy this yummy gift! Or I could always go for some chocolate, like these glam Marchesa Casati Truffles from Vosges Chocolate. Have a grumpy single Aunt? She'll be sure to cheerfully mingle if she's sipping on Cupcake Vineyards Pinot Grigio--my after 5 beverage of choice.
Shop the rest of the gifts below.
Summer Sausage ($40.00 at Hickory Farms)
Milk Toffee Crunch Bar ($2.95 at Dylan's Candy Bar)
Foiled Chocolate Ornaments ($12.00 at Dylan's Candy Bar)
Marchesa Casati Truffle Collection ($45.00 at Vosges Chocolate)
Cheddar Cheese Biscuits ($14.99 at Salem Baking)
Murdicks 3 Slice Box ($27.95 at Murdicks)
Cupcake Pinot Grigio (available at UnderdogWineMerchants)