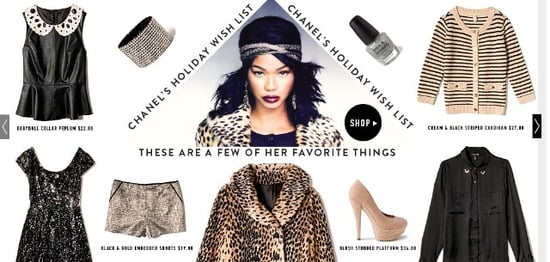 I was tickled when I received my Forever 21 newsletter this morning about Chanel Iman's holiday wish list! She is the first big supermodel to pose for my favorite fast fashion chain, and I can only hope more supermodel campaigns will follow.
I am a bit surprised as to how "under the radar" this campaign seems, however. There were no typical promotional images on Fashion Gone Rogue. No official press releases for sites like The Cut or Refinery29. And when I Googled "Chanel Iman Forever 21" nothing really relevant came up.
Still, I'm looking very forward to seeing more images from this campaign! I don't know about you, but I will be staying tuned to their Facebook page to see more images. For now, be sure to head on over to Forever21.com to see her top picks this season.